Methodologies for Tourists Newfoundland II (MFT/NL2) Actions 02015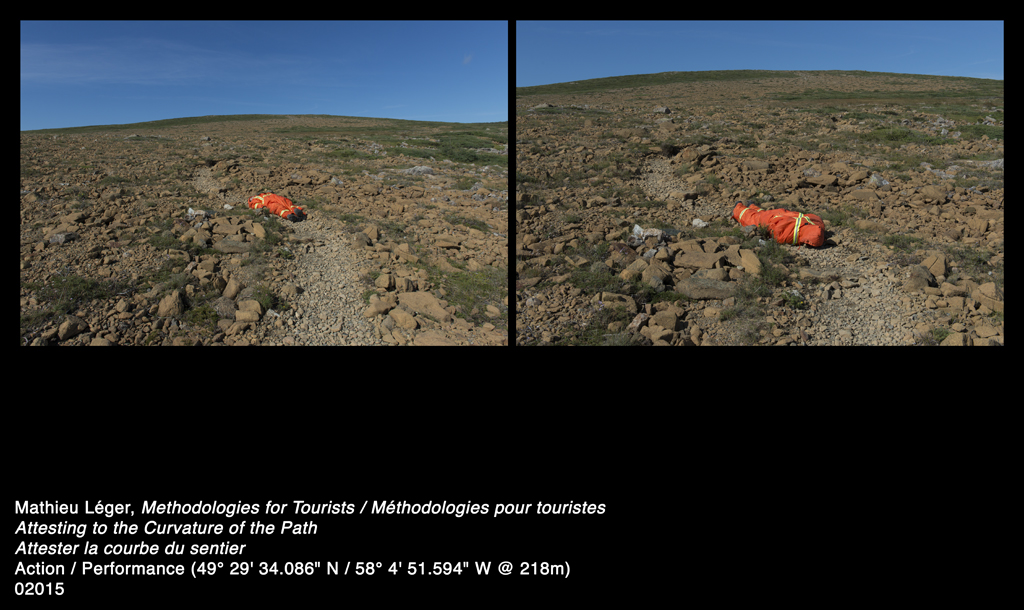 This series of performances were done during a residency at Gros Morne National Park, through The Rooms Provincial Art Gallery in Newfoundland in August-September 02015. These actions are impressions of the territory and speak to geology and human interaction within this geography. Themes of instability, distress, and anticipation are investigated through meditative actions that seek to delve into time, space, and being in these environments. Physical presence beckons immediacy and acknowledges the vastness and perception of some landscapes.
L'artiste désire remercier artsnb, la Fondation Sheila Hugh Mackay, Parcs Canada, & The Rooms pour leurs appui.
The artist would like to acknowledge the support of artsnb, the Sheila Hugh Mackay Foundation, Parks Canada, & The Rooms for this series of works.