Methodologies for Tourists Newfoundland and Labrador (MFTNL) 02014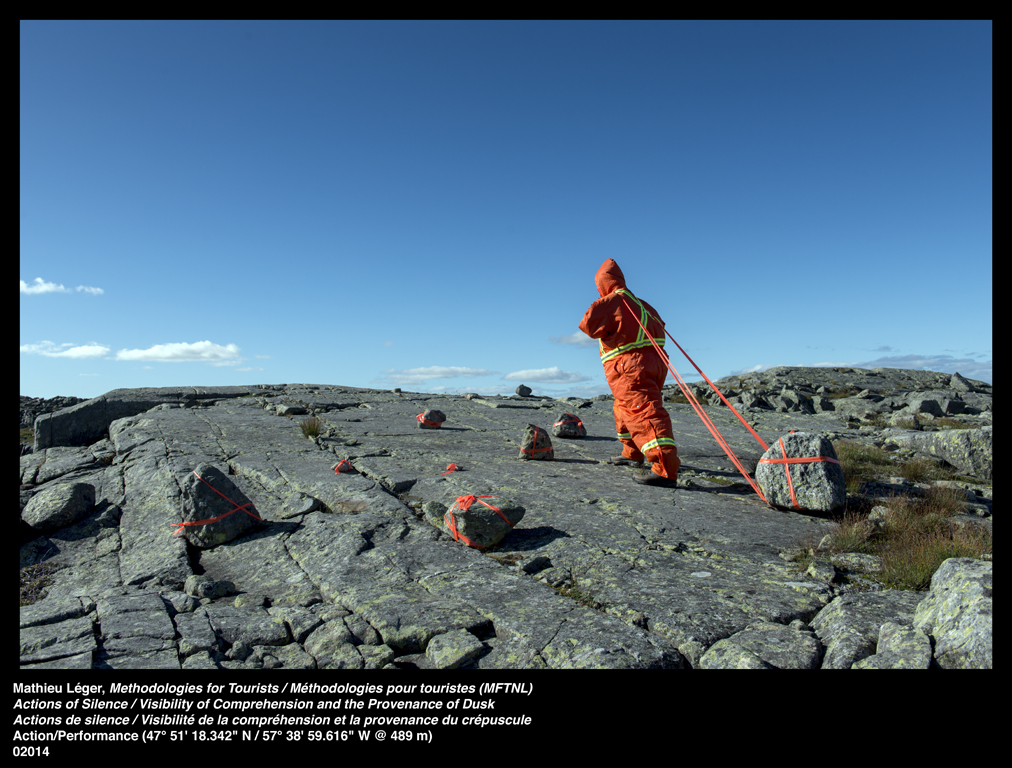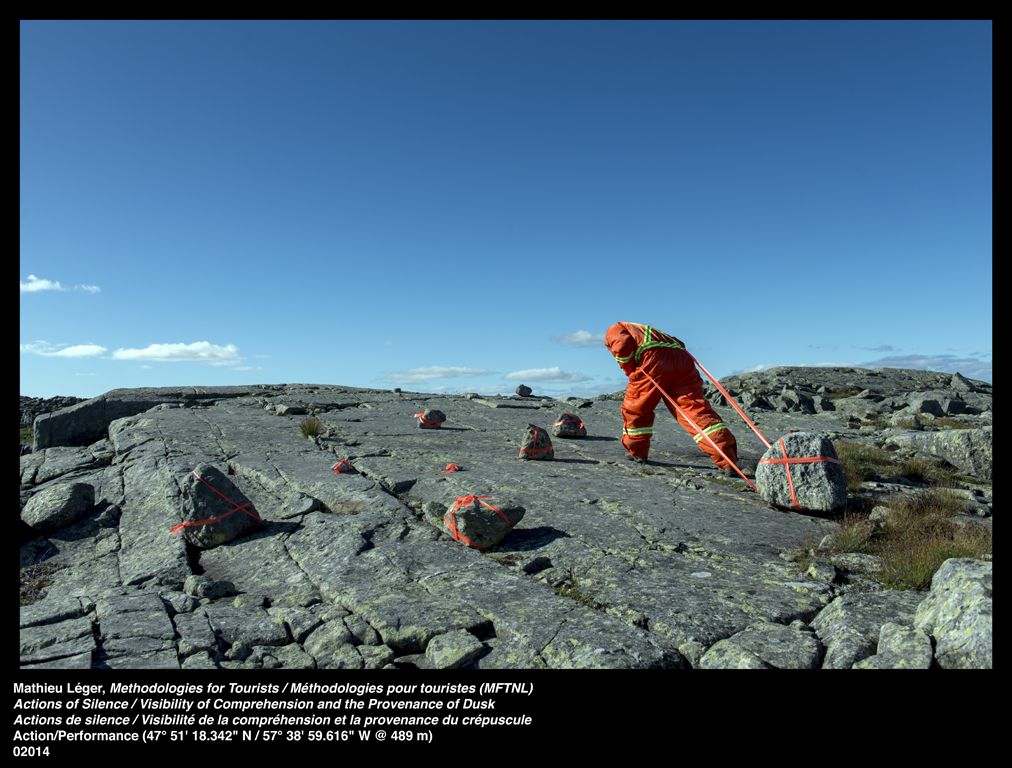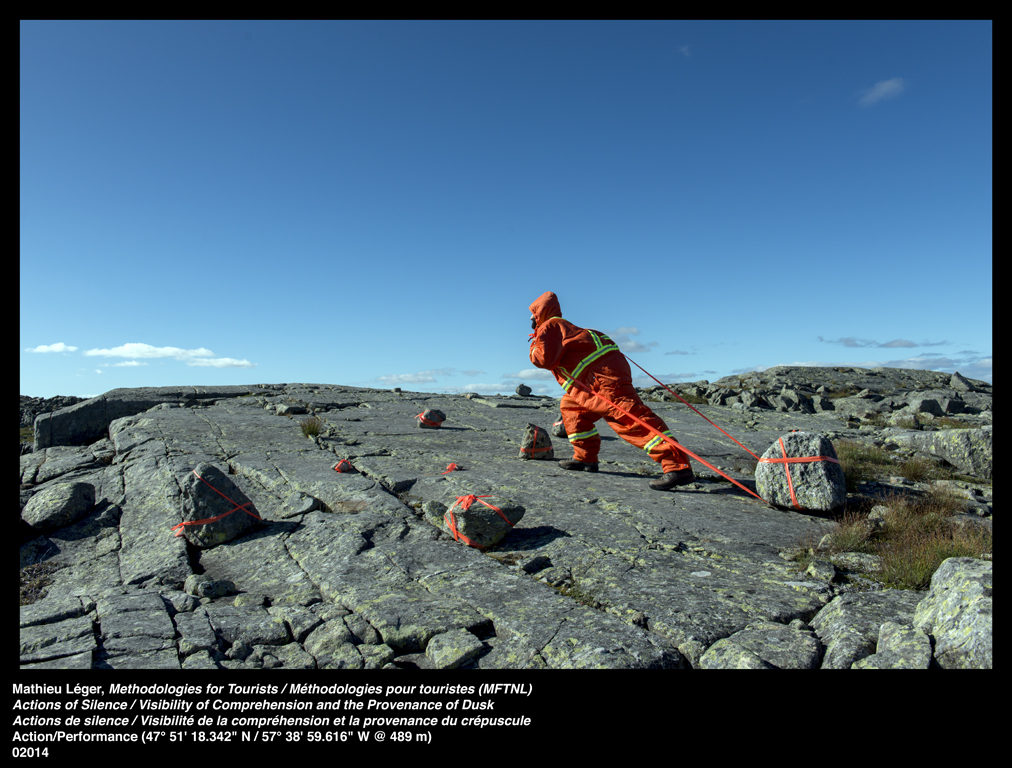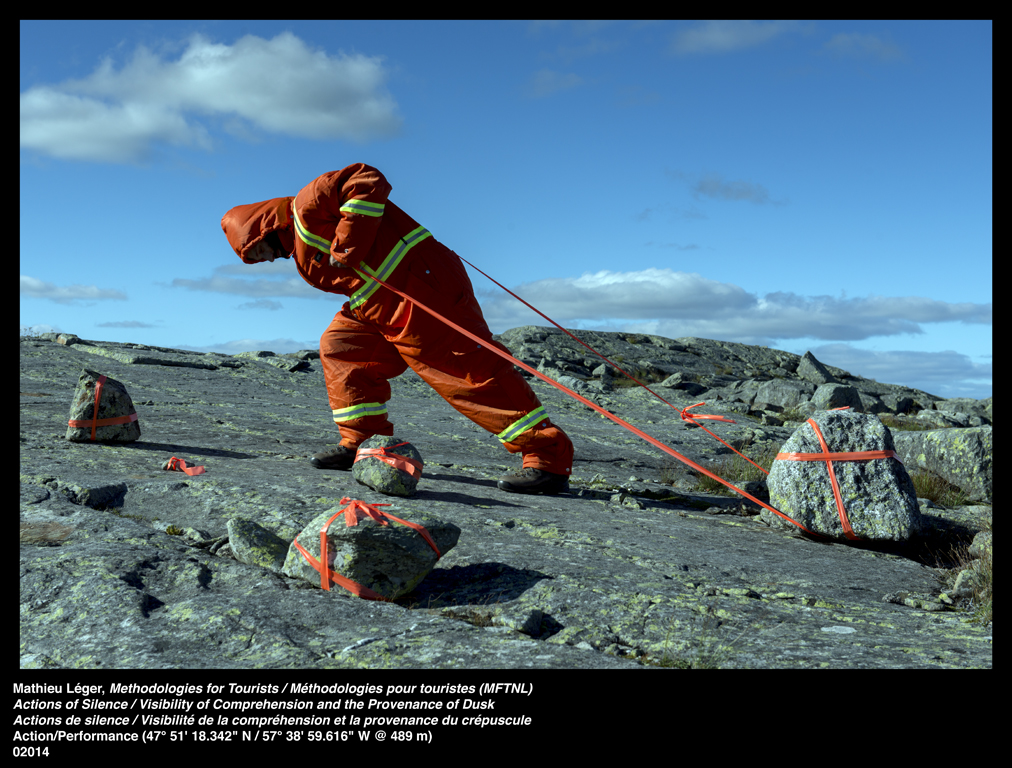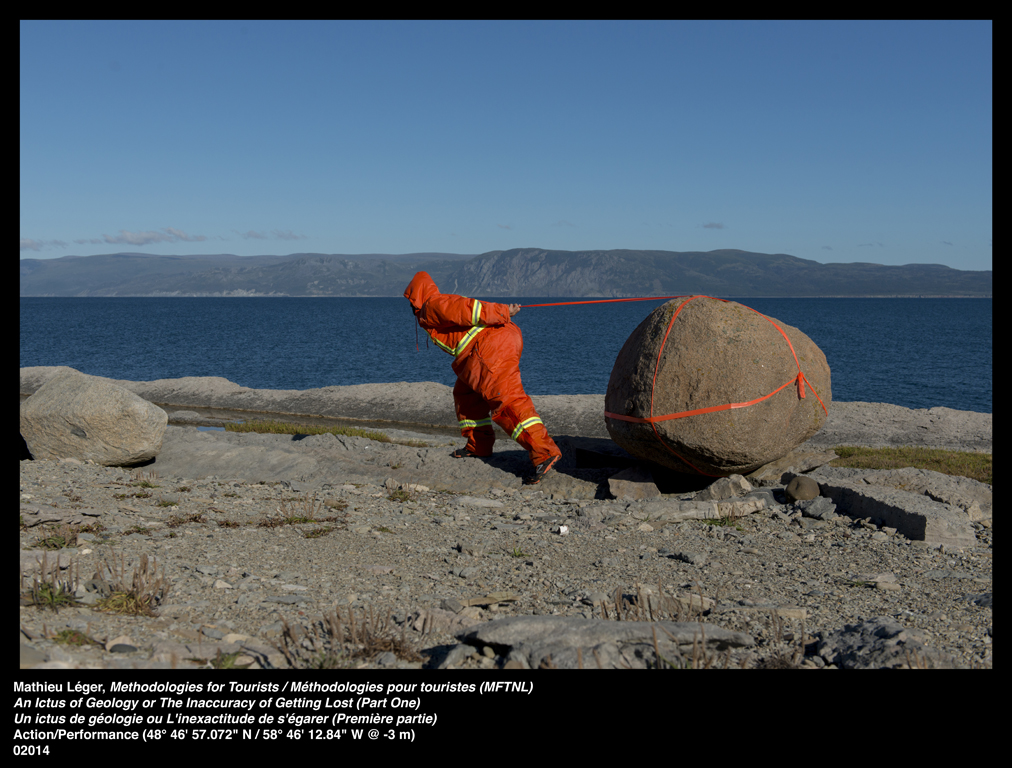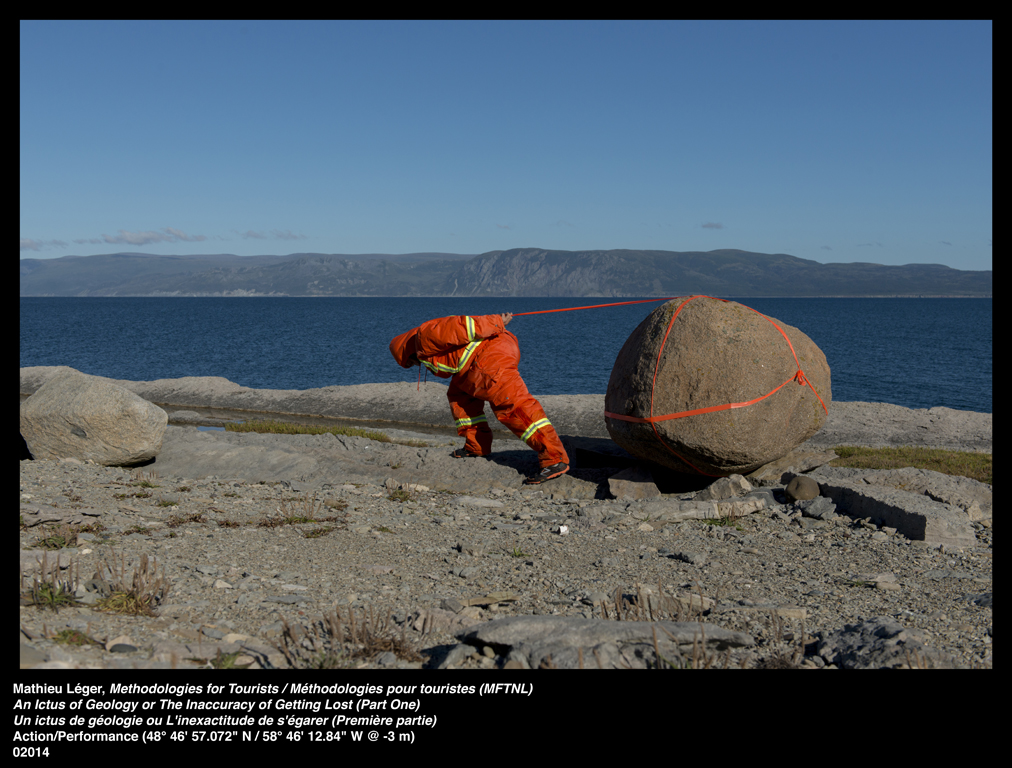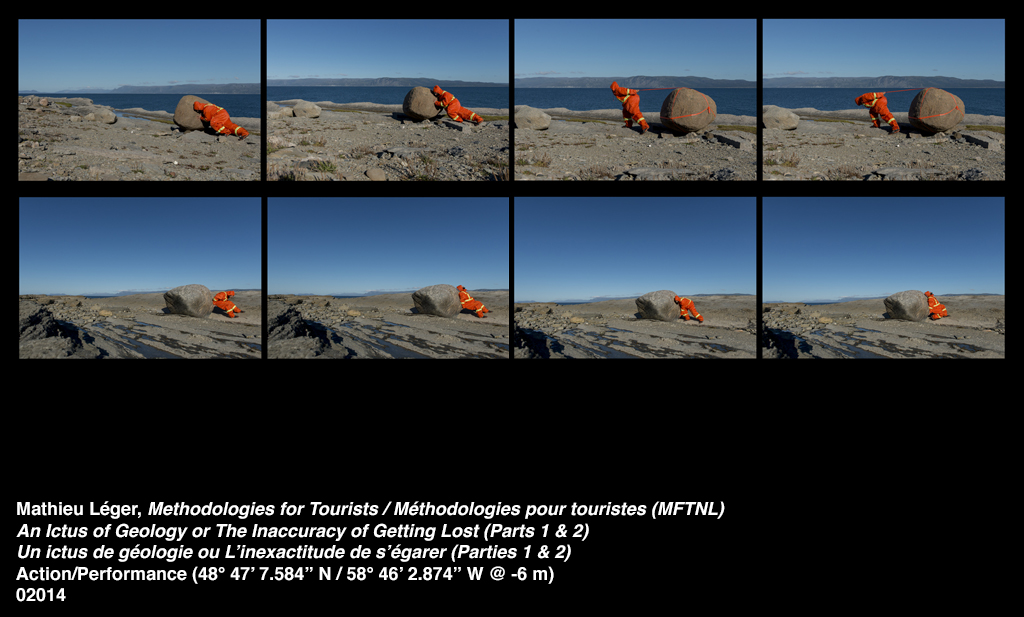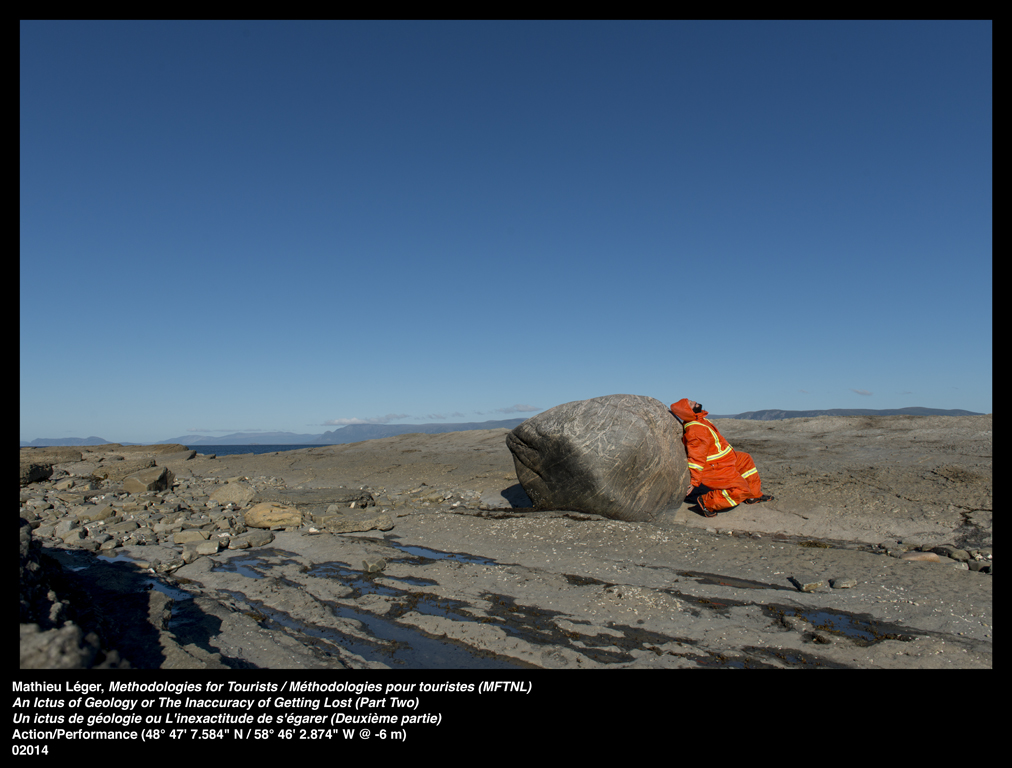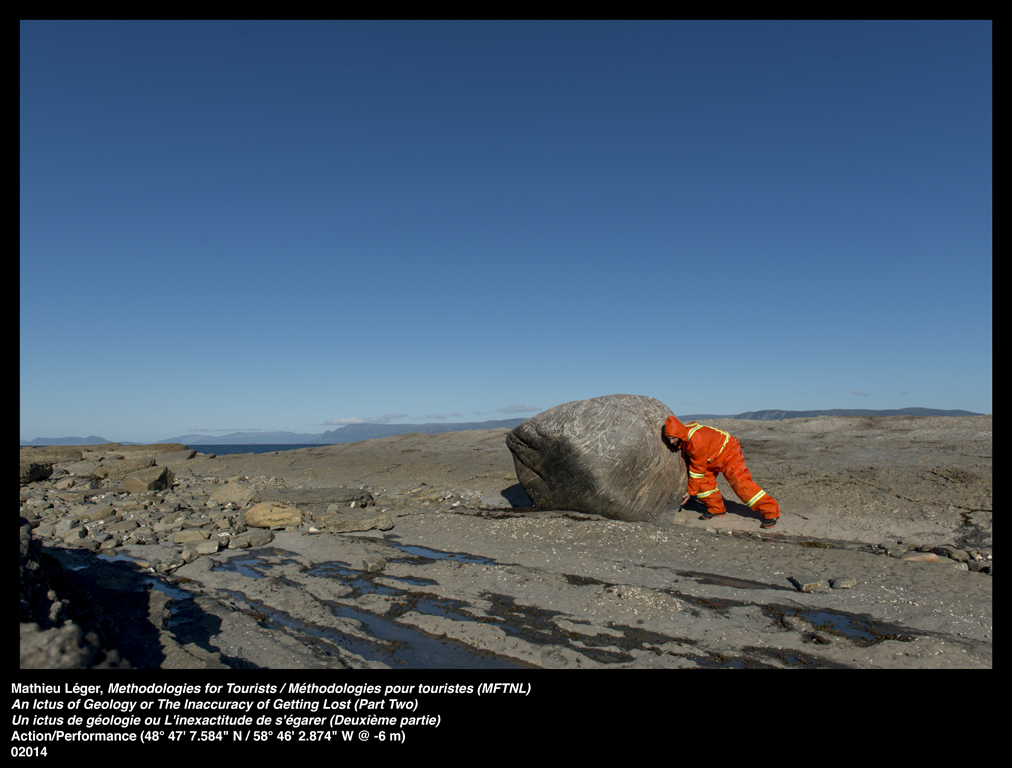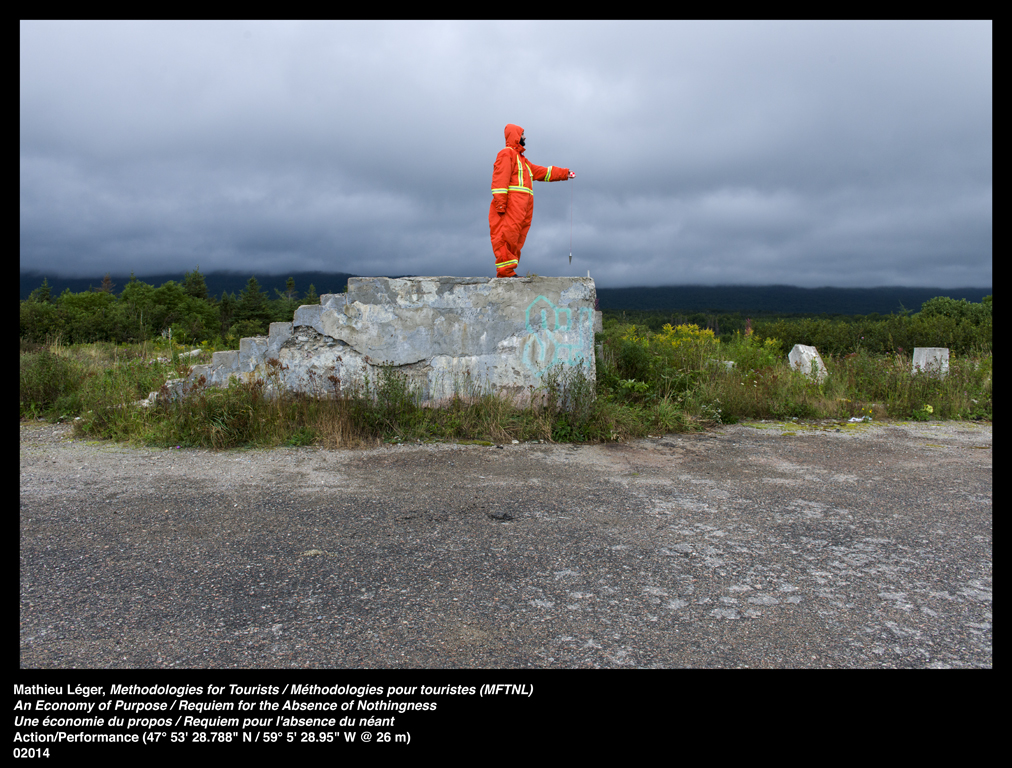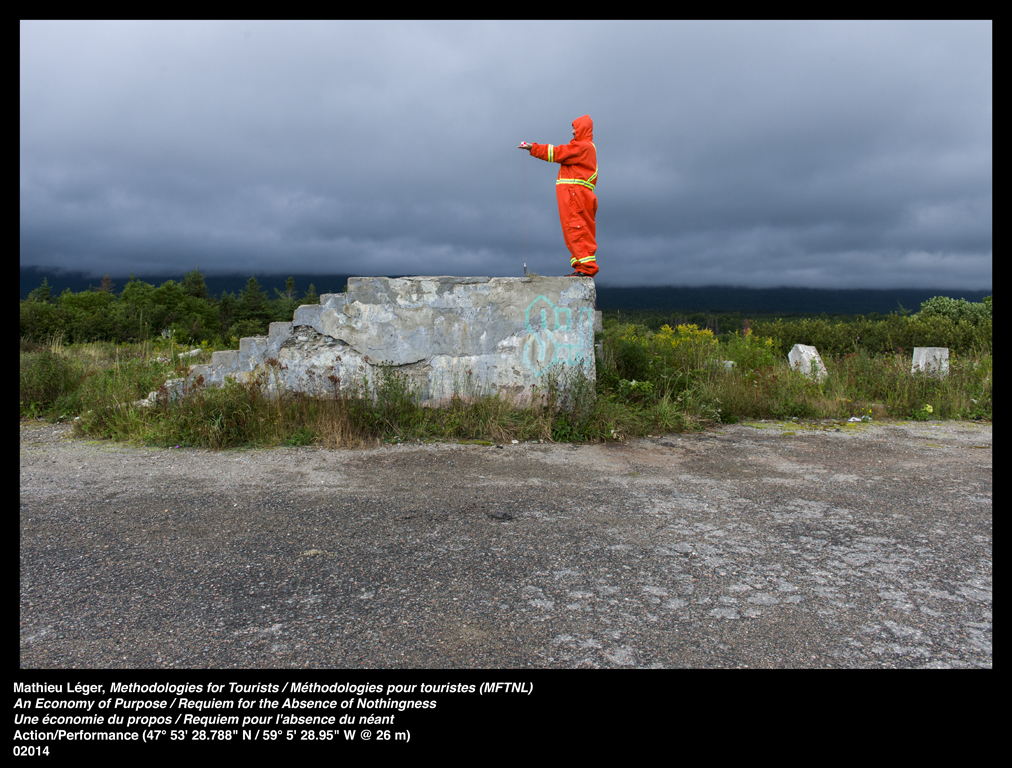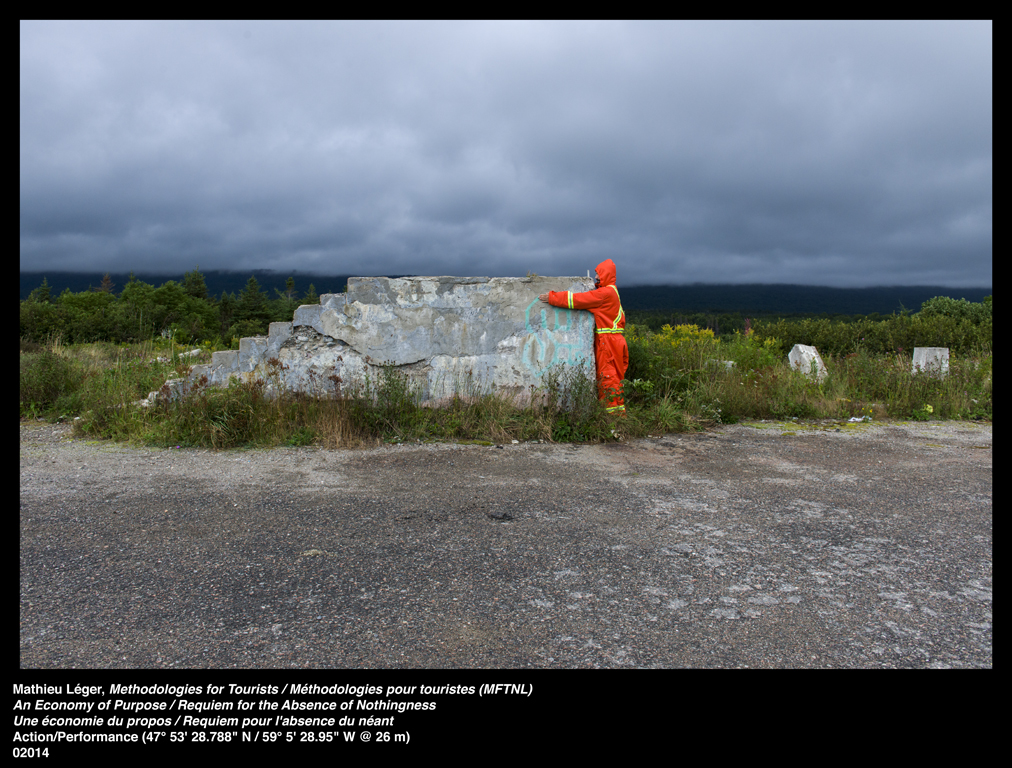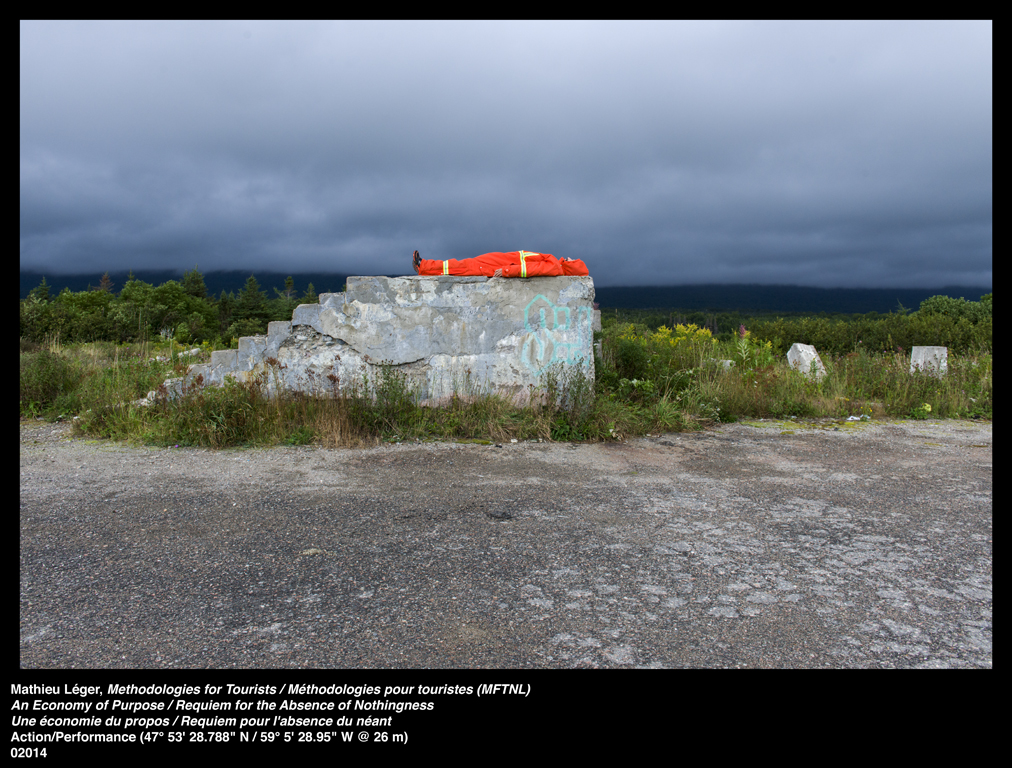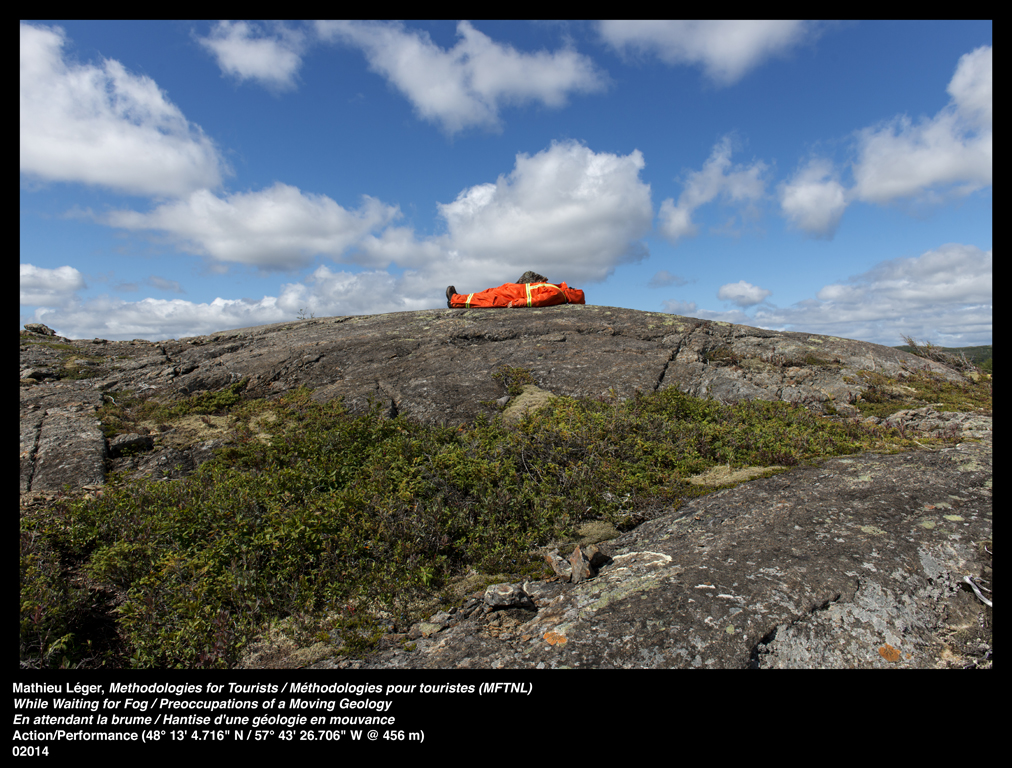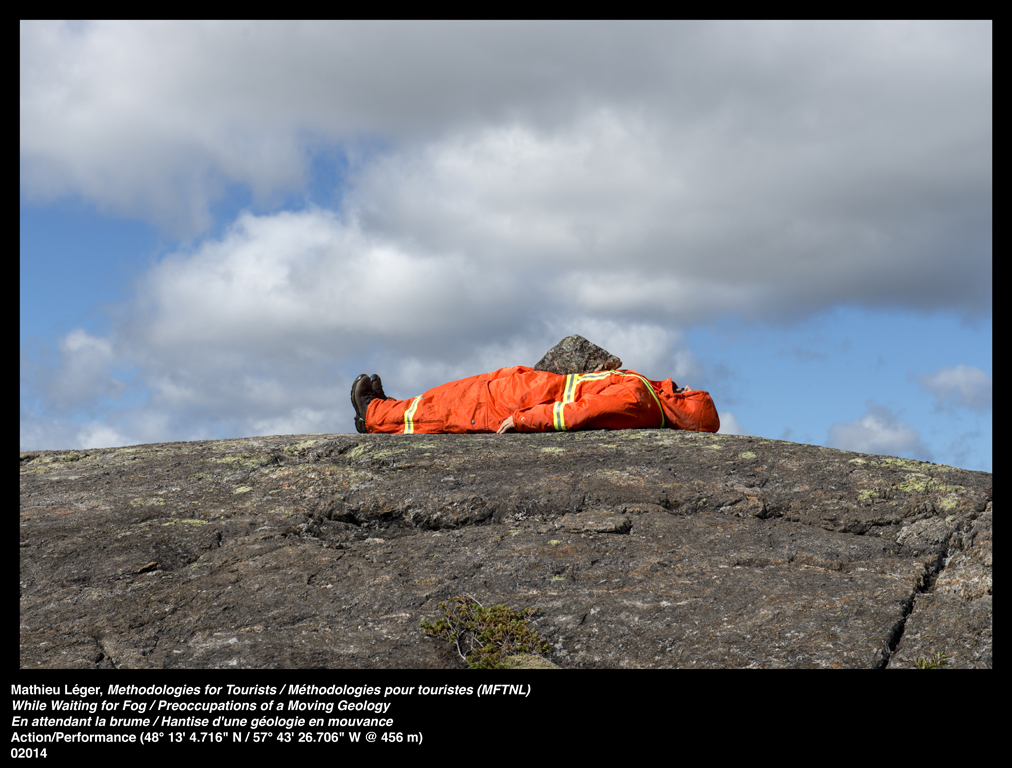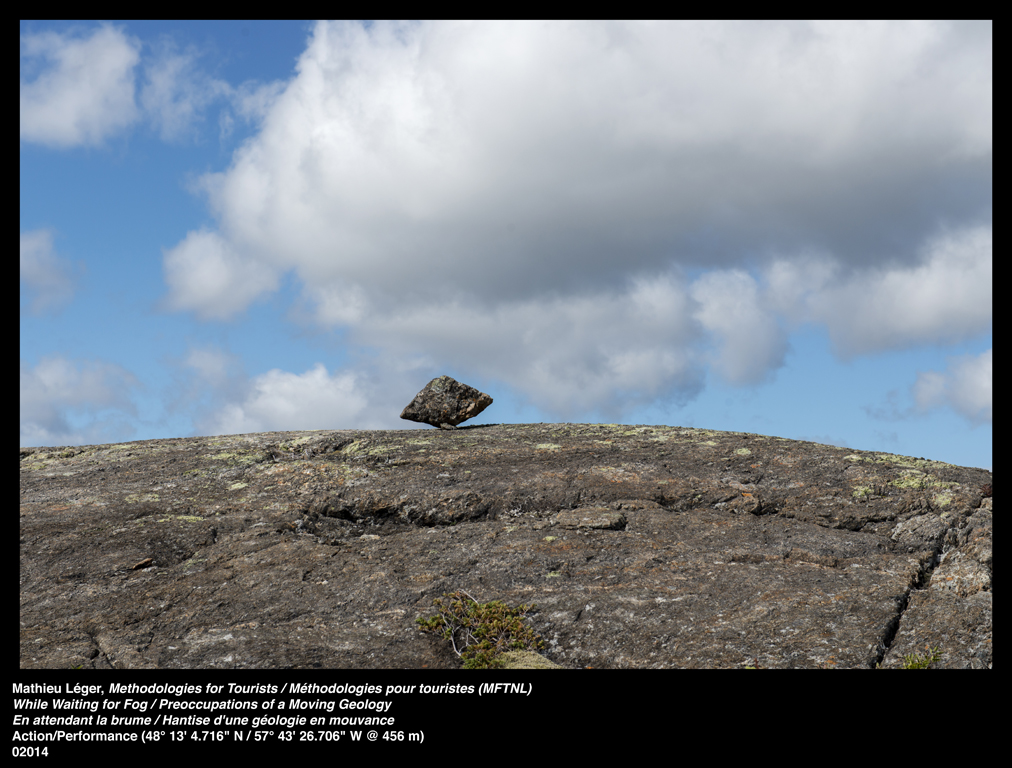 These images are of the actions/performances executed during a residency in collaboration with Eastern Edge Gallery in St. John's, NL, Canada. During the residency, I explored notions of wilderness, plausibility, and disbelief. In Actions of Silence, I entertain notions of being lost and disbelief when confronted with vast wilderness containing geological time that engages mortality. Slow time is represented through Sisyphean feats of absurd physical engagements with a harsh and beautiful geography, as in the performance Waiting for Fog, where the artist takes the position of a glacier to transport a rock.
L'artiste désire remercier artsnb et Eastern Edge Gallery pour leurs appui.
The artist would like to acknowledge the support of artsnb and Eastern Edge Gallery for this series of works.